Petco Park
We had the chance on Monday night to go to the Padres game with a small group. Whenever the home team of a baseball city is in town, it's a must-do for me to try and catch a game and check out the scene and the stadium.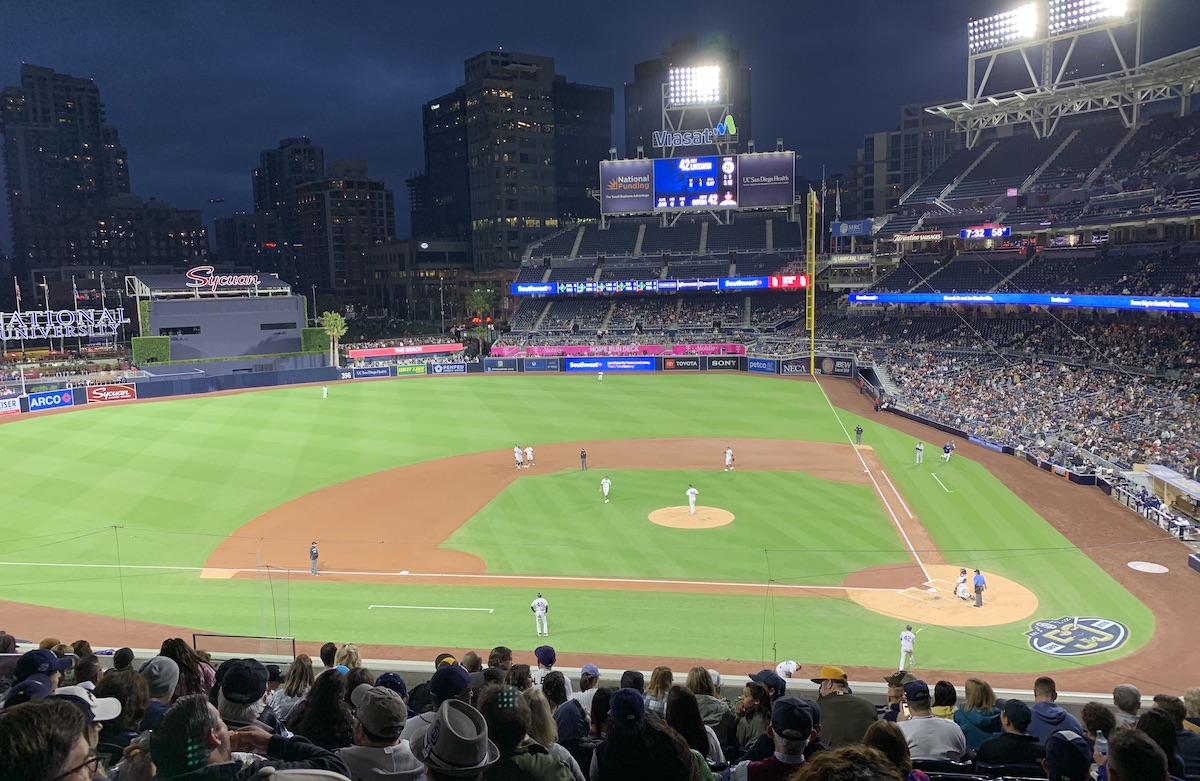 Petco Park is an amazing facility. We had seats halfway up on the third base side. The stadium is an entire entertainment complex with a ton of activities, shops, food options, and of course beer (a San Diego specialty). Right outside we did a pregame stop at the Stone Brewing tap room, as well.
The weather was fantastic, even though the game result wasn't so much for the home team. The Rockies took the win, but we had a good time anyway.