Places: Kimbolton Region
I first saw this through Google's Earth View a few months back. It's a coastal area of the Kimberly Region in Western Australia.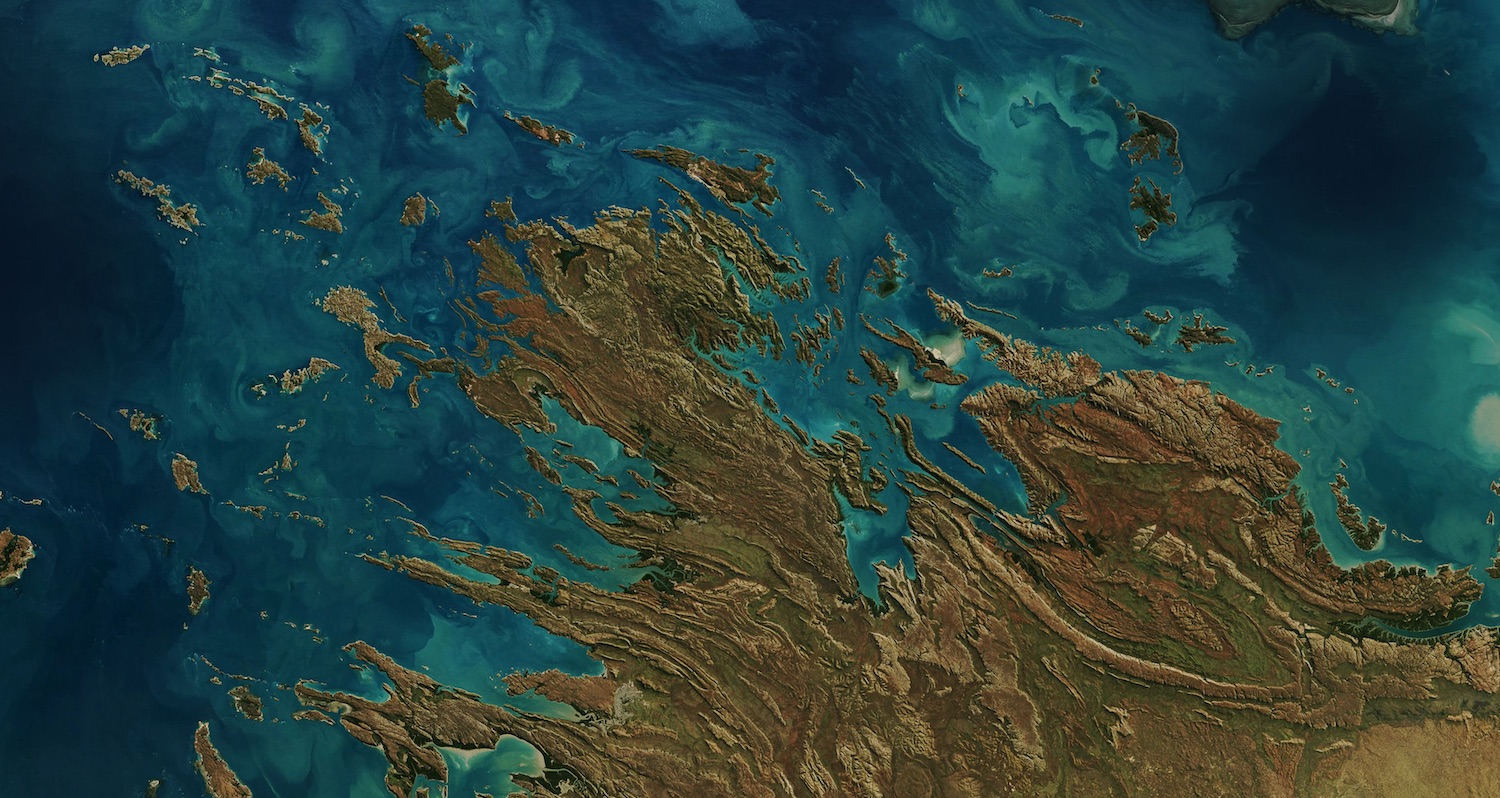 Bands of low-lying mountain ranges run from southeast to northwest, jutting out into the Timor Sea. The striated bands of folded rock formations create low-elevation channels, and where these meet the ocean you get fjord-like features slicing into the coastline. It reminds me of The Vale from the map of Westeros.
Along the coast you get features like the Horizontal Falls: a bottleneck at the mouth of a creek where creek outflows and high tidal waters back up, and when the tide falls rapidly, the onrush of draining water can't get out fast enough.
It's a beautiful shot of a wild and remote part of northwestern Australia.
Image Credit: Mapbox Satellite